Login
Log in if you have an account
Register
By creating an account with our store, you will be able to move through the checkout process faster, store multiple addresses, view and track your orders in your account, and more.
Create an account
Derby Hats for Haute Hat-a-Tude
02 Jul 2022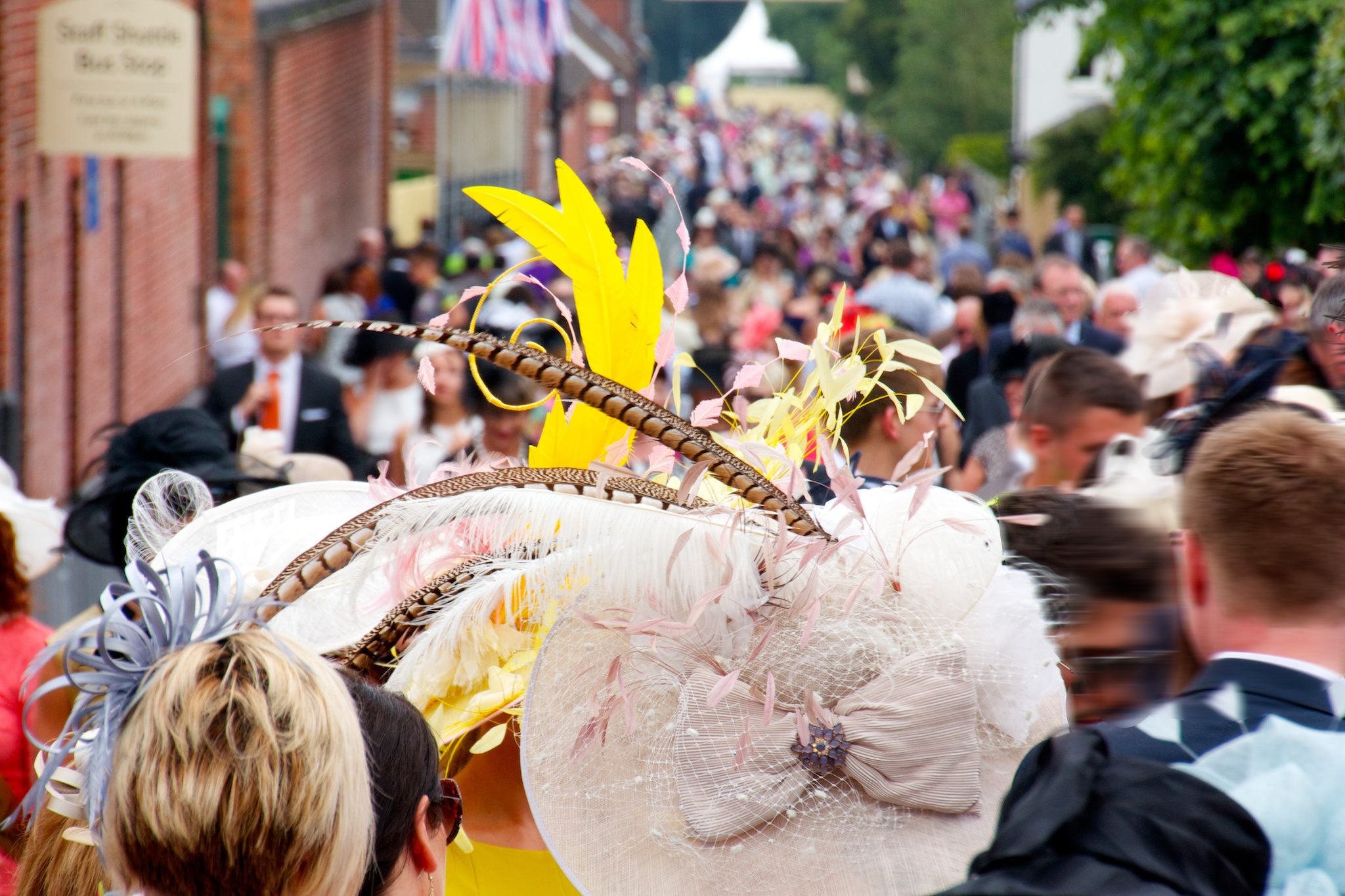 What is it about hats and horses? Audrey Hepburn's famous scene as Eliza Doolittle at the Ascot opening day made cinematic history—and part of what made the scene so unforgettable was her wide-brimmed beauty of a derby hat.
Traditionally a pastime of the elite, fashion is synonymous with horseracing, and the tradition continued even after the sport opened to the public. Whether it is The Derby, The Preakness, or Vancouver's Cup, fashion-forward individuals strive to impress with a look that is equal parts elegant, comfortable, and personalized to a fascinating array of outfits.
While top hats and broad brims once ruled the day, today's vibe of high energy meets sophisticated chill has transformed the fashion scene for men and women. Derby hats for men have become more streamlined and stylish--think baker boys, flat caps, and trilbys, although no one will bat an eye if you dust off your top hat. And when it comes to women's fashion, the sky's the limit: veils, fascinators, feathers, and wide brims. The hat is always the crème de la crème of a carefully styled outfit.
Tips for Choosing a Derby Hat
As the biggest little hat store in Vancouver, Roxann's of Fort Langley has curated a striking selection of derby hats for men and women. For those searching for striking derby hats, we've got pointers to get started and some top picks for the season. Like the rest of your wardrobe, choosing a style and colour that suits your body is key.
For pale and light skin tones
Colours like grey, burgundy, brown, and green contrast the skin, creating greater warmth, depth, and colour.
For olive skin tones
Avoid neutrals—while a wide range of colours works, try to go a bit lighter or darker than neutral.
For dark skin tones
Have some fun with colour and aim for a beautiful contrast between skin colour and hat colour.
The Right Hat for Your Body
For short, people
A small profile and low crown brim add balance without overpowering.
For tall people
Opt for a shorter crown and a wide brim
For full figures
Try a full-brimmed hat to balance body shape
Men's Hats for the Horse Derby
With the racing season about to start, this year, the team at Roxann's has curated a selection of fantastic derby hats. We've listed our top staff picks here.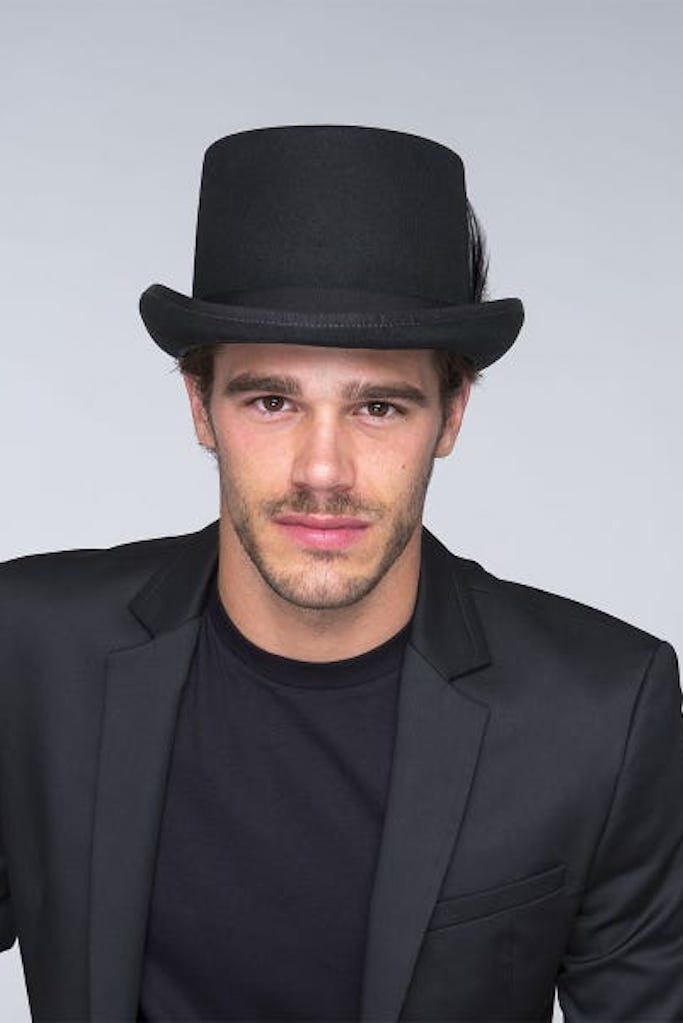 The classic tall crown style is modern with a roll-brim, grosgrain bow, and a removable feather. Put a modern twist on a sophisticated and classic style. Available in small to XL sizes.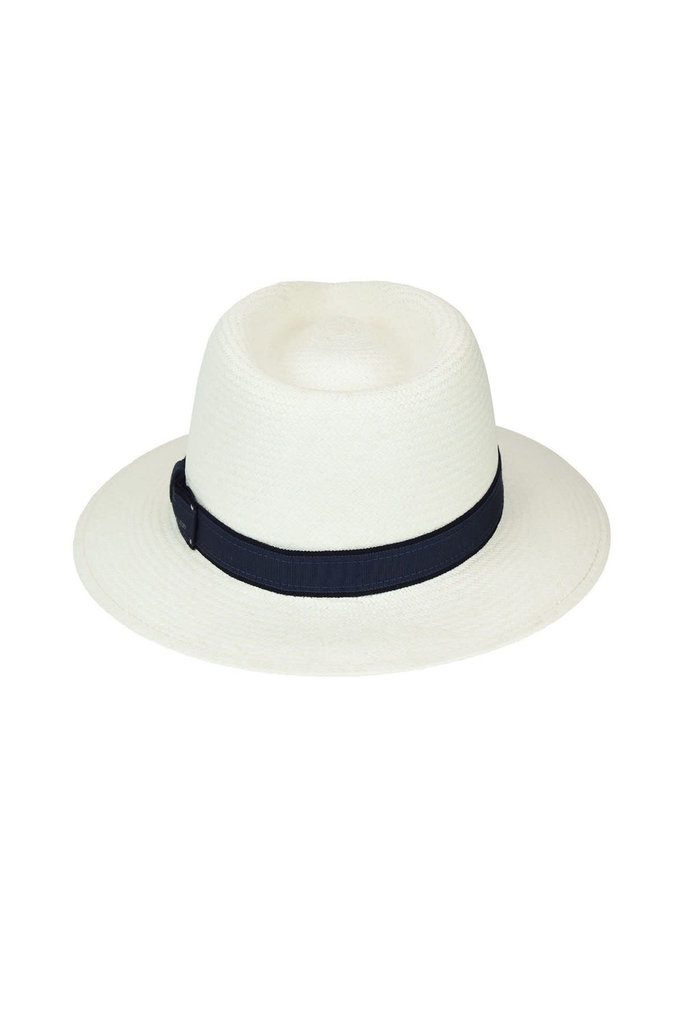 A summer wardrobe staple, the Brooks oozes classic Panama appeal. Handwoven in Ecuador by artisans and then finished in the USA, it features a teardrop style crown and a 2 3/8" turned-down brim for excellent sun protection and is finished with a grosgrain hatband. Available in sizes ranging from small to XXL.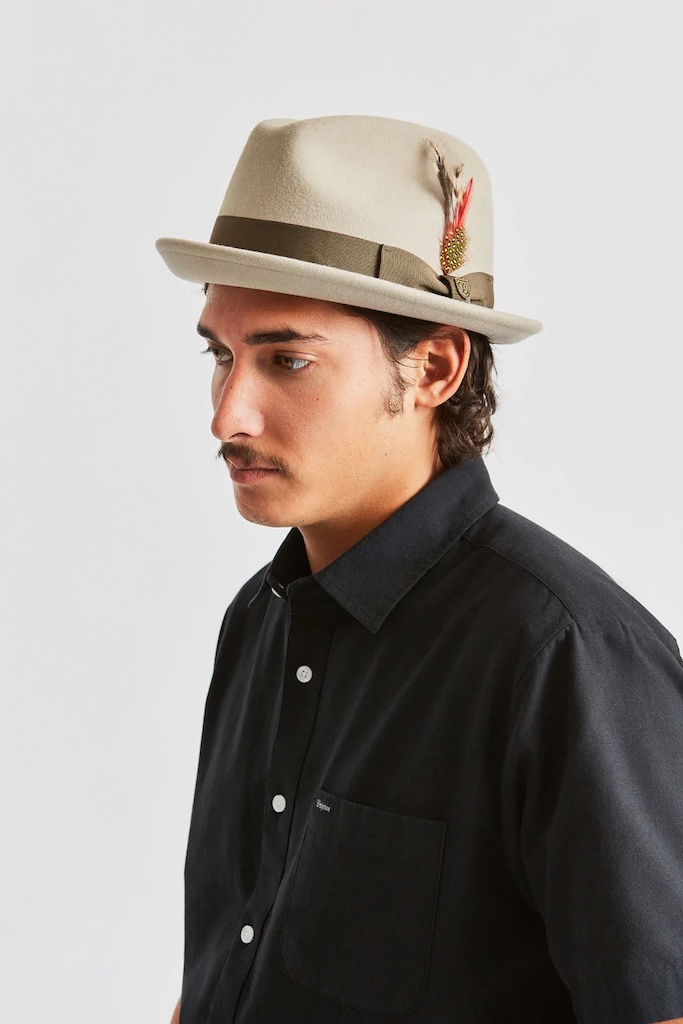 Featuring a grosgrain band, metal B-Shield pin, and custom liner, this iconic staple exudes a set-apart style that makes it perfect for horse races and other formal events. Made of classic felt in sophisticated black. Available in sizes small to XL.
Women's Hats for the Horse Derby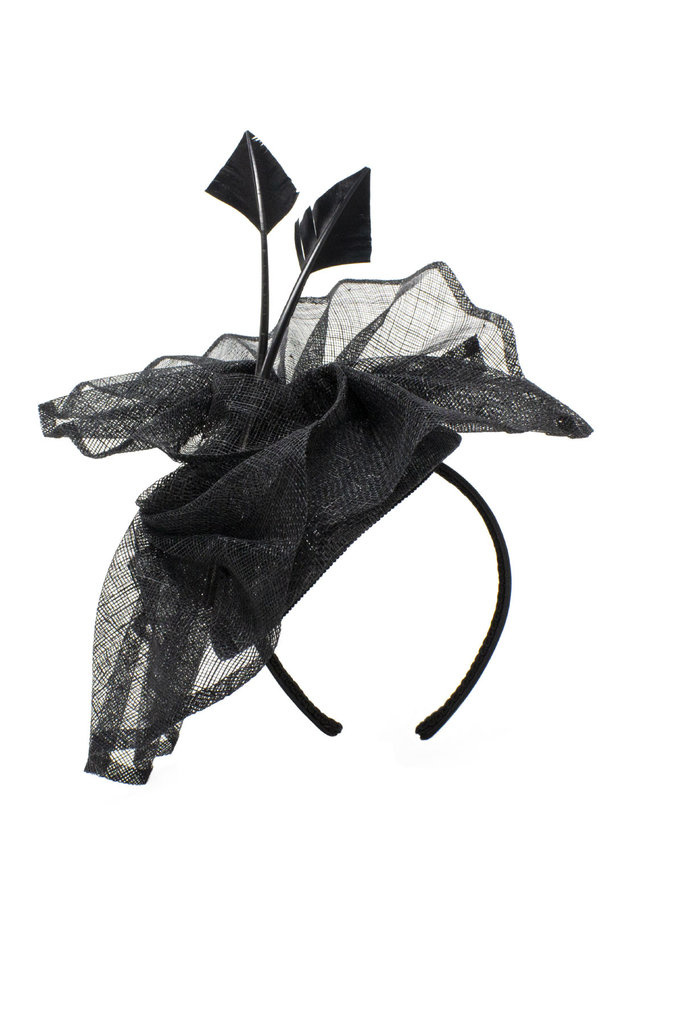 Stiffened sinamay is folded and pressed to create a stunning rising swirl before being hand sewn to a Sinamay crown cover. Embellished with two semi-stripped feathers, both dyed to match, for a stunning accent in classic black.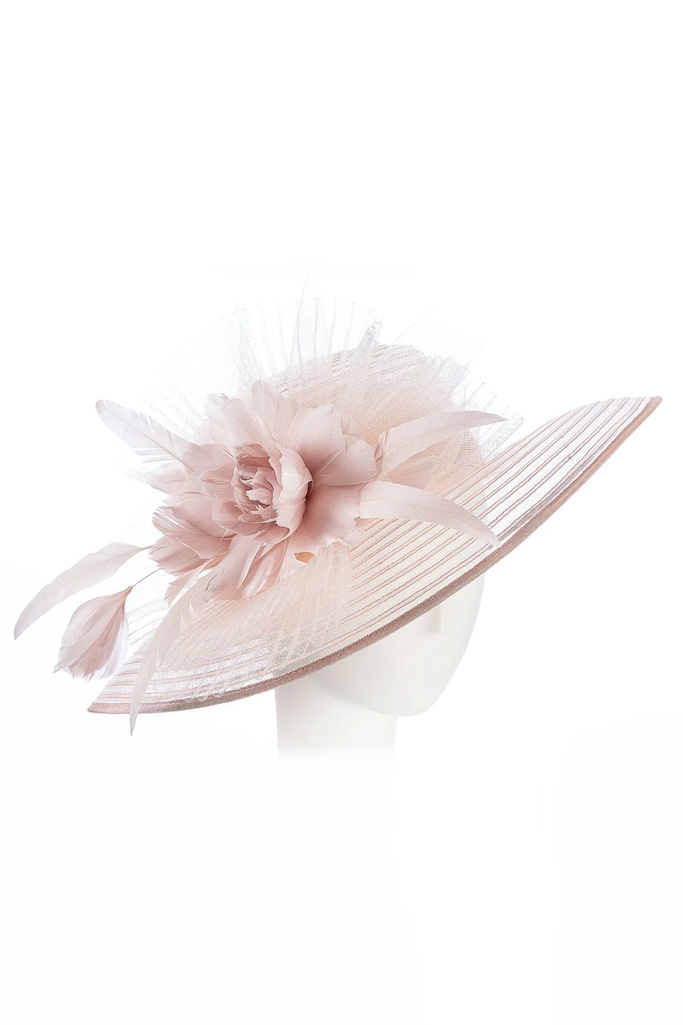 Gorgeous enough for Ms. Hepburn herself! For a day at the races or an elegant mother of the bride, this wide brim dress hat is crafted from sinamay and fine crinoline braid and finished with an elegant flower of feathers. Approximately 17 inches in diameter with 4 1/2 inch crown height. An inner band allows for an adjustable fit that fits most head sizes. Opt for off-white or classic nude.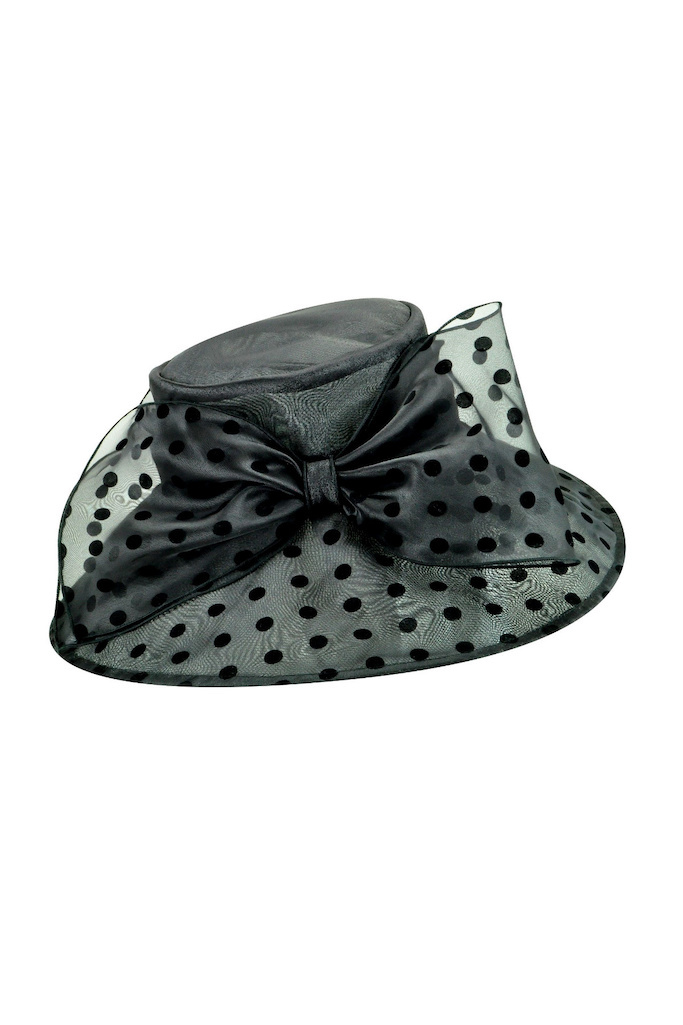 A surefire derby winner, top off your outfit with this wide-brimmed sunhat featuring a delicate sheer bow embellishment. Constructed from lightweight organza for sophistication and style.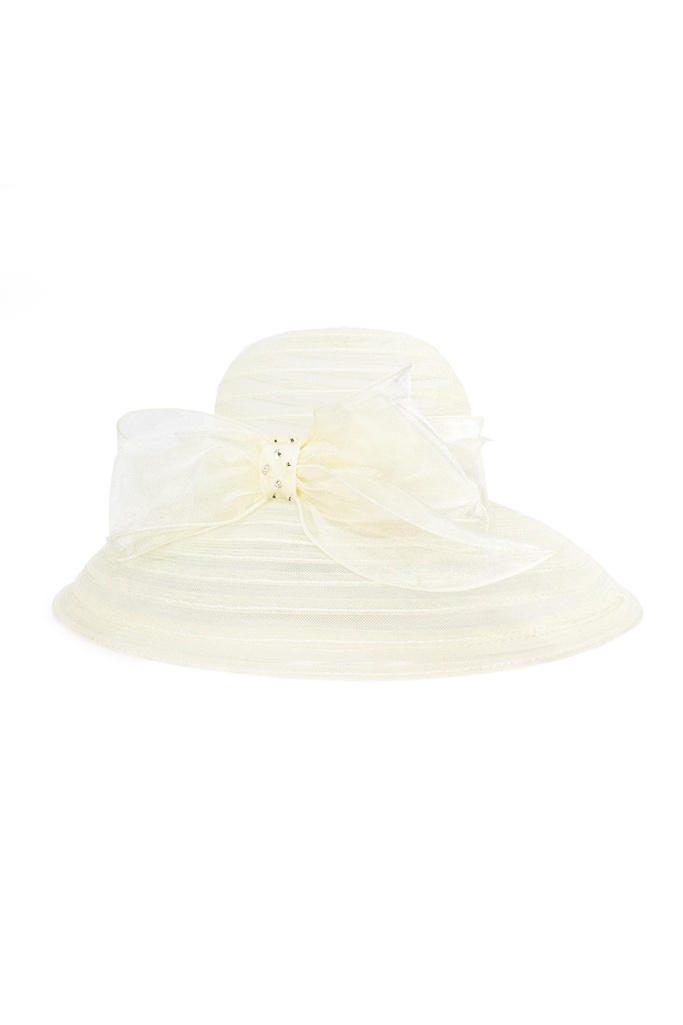 This braided occasion hat features a round crown trimmed with a front-facing bow. Fully packable with a cotton sweatband for a customizable fit. Perfect for derby parties, weddings, and other special events.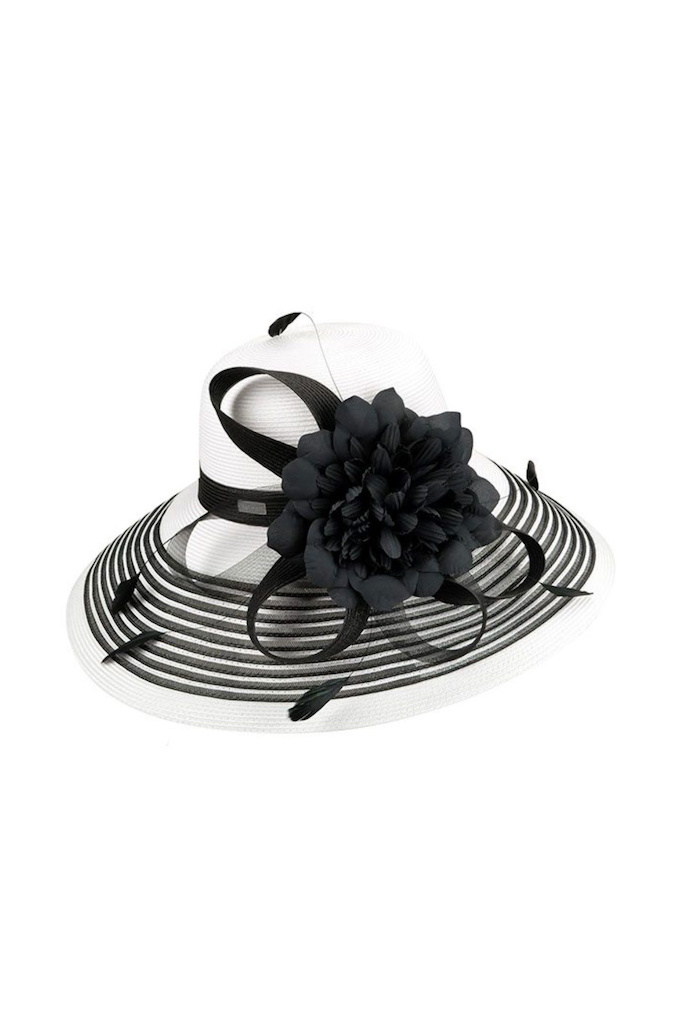 Wide-brimmed with bows and feathers, a horsehair braid spins delicately around the bountiful brim. Finished with a dyed-to-match flower and loops and brought together nicely with a coordinating grosgrain sweatband, the Lanna is always a candidate for best-dressed.
Visit Roxann's of Fort Langley
As one of BC's highest-rated hat stores, Roxann's of Fort Langley ships its carefully curated global collection to customers across Canada. We invite locals to come in for a professional one-on-one fitting to find the derby hat that best reflects your style and personality. With July already here, we're off to the races.