Login
Log in if you have an account
Register
By creating an account with our store, you will be able to move through the checkout process faster, store multiple addresses, view and track your orders in your account, and more.
Create an account
Perfect Men's and Women's Hats for Dealing with Hair Loss
20 Apr 2022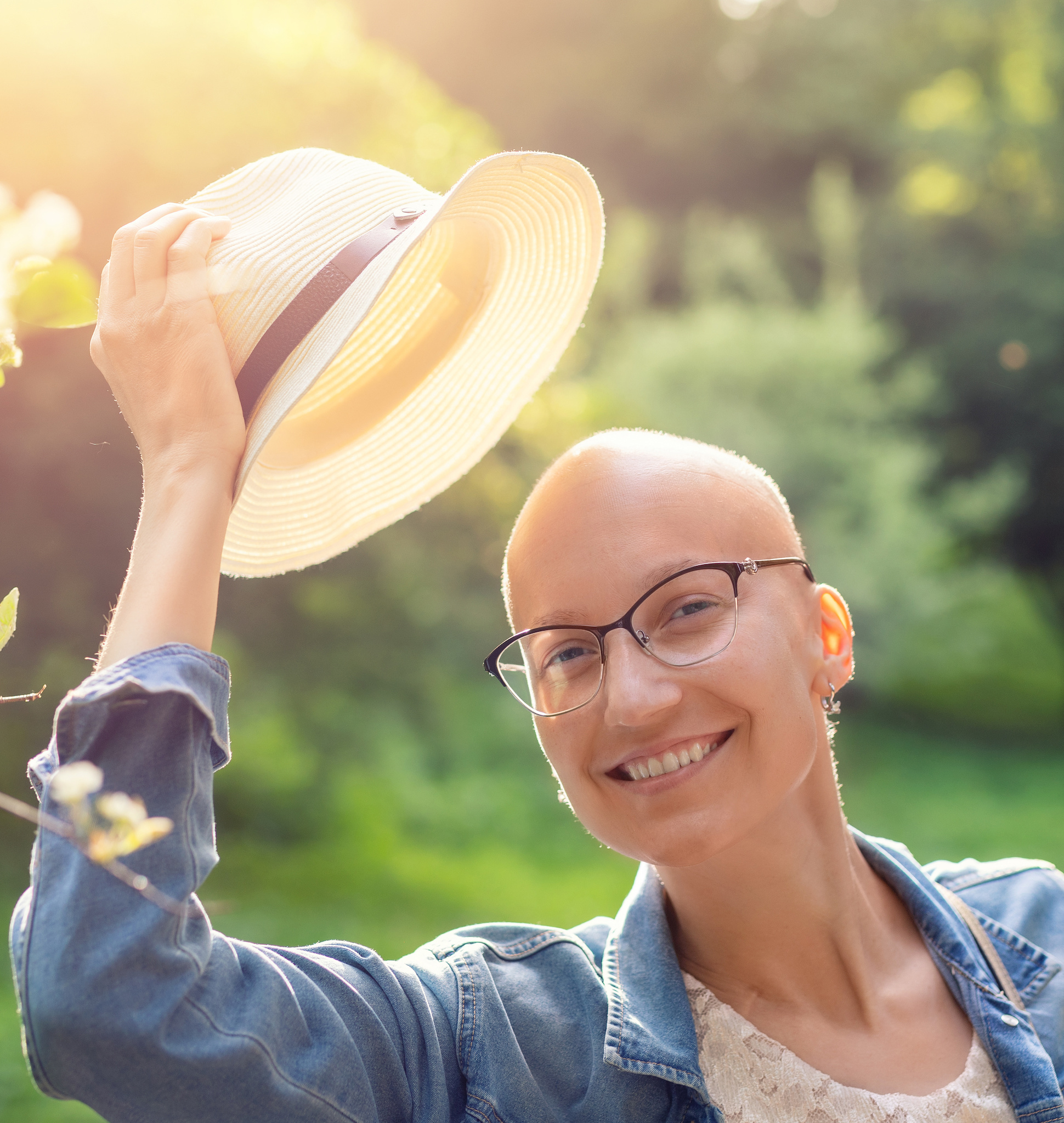 Roxann's Hats of Fort Langley Offers Men's and Women's Hat Fittings to Those Facing Hair Loss
As one of the longest-running privately owned hat shops around Vancouver's lower mainland, we support all kinds of clients, including those facing or recovering from medically caused hair loss.
Being diagnosed with a serious medical condition like cancer is a life-changing transformation for both men and women. There are so many decisions to make around your health and wellness. Losing hair doesn't seem like it should be a huge priority. But on top of everything else, grappling with a loss of self-esteem can feel incredibly urgent during this time. 
While a beautiful, high-quality wig is certainly one option, many people find hairpieces itchy and uncomfortable, especially as the weather heats up. For individuals ready to make the hair loss journey a bit easier, we at Roxann's Hats offer personalized hat fittings. We have the training to find easy-wearing, stylish hats and alternatives that look natural and won't draw attention to your diagnosis so you can feel more like yourself again.
For many people facing hair loss, finding a style that is comfortable, flattering, and fits your style is often a matter of trial and error. At Roxann's Hats, we make the journey easier, thanks to one of the largest selections of men's and women's hats on the mainland as well as the personalized, knowledgeable service of our mother-daughter team.
Casual Hats for Everyday Wear
Because you'll be wearing hats almost every day, we have some recommendations for some classic styles that will see you through to recovery. The nice thing about hats is they can be worn after recovery, wigs often can't.
Fantastic, versatile, and cost-effective, our beanies come in a range of beautiful fabrics and fun, uplifting colours. One of our favourites this season is made from beautifully breathable bamboo. We recommend starting with something neutral and closer to your hair tone as you adjust to the transition. Neutral colours are versatile and coordinate seamlessly—but don't be afraid to have some fun! Try a beanie under a great big-brimmed sun hat for comfort—or wear one to bed for a bit of extra warmth.
Like the beanie, cloche hats stay firmly in place and offer extra coverage, so they can feel more natural as a choice for women's hats to conceal hair loss. The cloche also typically contains a softly structured crown, which works wonderfully for concealing loss of hair volume.
The cap is an evergreen style option. From baseball style to flat caps, these hug the head, preventing embarrassing windy-day encounters—and they're stylish enough to wear every day.
Scarves and Wraps
Scarves are a fantastic option being both lightweight and breathable. Some people even combine scarves and hats for a stylish option that offers more coverage. Although we don't sell scarves, we invite you to bring yours along. We'll help you find the perfect hat to complete your look.
Men's and Women's Hats for Evening Wear
Dress-up hats present an opportunity for some real fun. From stylish men's fedoras to royalty-inspired derby hats, our team can help you create a fantastic look that will make the right impression at the right time. Note—if you're planning on pairing a hat with a wig or toupee, bring it along to get the best measurements.
General Tips
We hope you've found this article inspiring. Any medical illness requires compassion and care, and we hope that we can make your journey easier. Before setting out on your journey to acquire stylish new headwear, here are a few tips to keep in mind:
1) It's not just about style
Hair plays a functional role—it keeps your head warm and offers sun protection, too. As trained hat fitters—yes, it's a thing—we'll look for styles that are perfect and practical, so your look and feel more like your old self.
2) Choose a few options
It's not about splurging. You will periodically need to wash your hats, so choose a few comfortable, durable styles for everyday wear—and one or two for dress-up occasions.
3) Embrace a new look
At Roxann's Hats of Fort Langley, we'll help you find a look that suits your style—our selection is comfortable and chic, crafted by master hatmakers from all over the world. Many of our cancer patients have become long-term clients.
Always Celebrate You
We know hair loss can be a devastating process, even when you know it will grow back. It's important not to compromise on your care and style, especially if that's important to you. At Roxann's Hats, we offer in-store private appointments for customers who want a bit more privacy. Email to book a time before or after store hours. We also have a private changeroom for use during store hours. 
Losing hair isn't a journey you have to undertake alone. Our team will put in extra effort to help you find attractive, form-fitting styles that boost your confidence—and bring style back into your life. 
You are a survivor—we take our hat off to you!
For more information or to book an appointment, call 604-882-8077 or email [email protected]