Login
Log in if you have an account
Register
By creating an account with our store, you will be able to move through the checkout process faster, store multiple addresses, view and track your orders in your account, and more.
Create an account
Start Spring with a Stunning Statement Hat
09 Apr 2023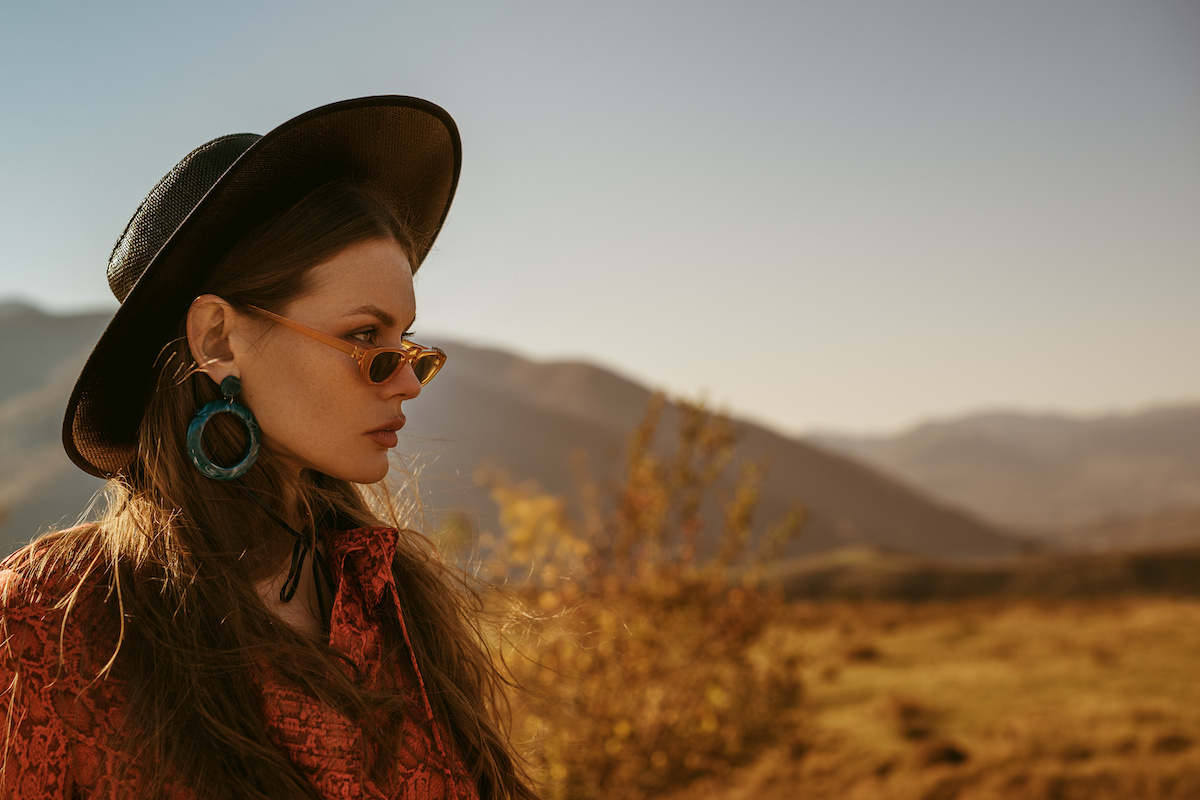 Time to spice up your wardrobe. If you're in the market for a fashion risk that's not too risky, statement hats are coming onto the scene in a big way.
Hats have been around for centuries. Styles come and go—are reborn and reimaged every few seasons. In 2023, we've seen hat popularity surging. Across the board, designers from well-known fashion houses are embracing large hats. Elegant and flamboyant, the styles are a bit off the cuff, interpreted by everyday retailers with enough sensibility for day-to-day wear. For those looking to release a pent-up inner drama queen (or king), hats provide a perfect outlet.
So, what are the noteworthy styles season? Like the hats, colour is big. We've seen styles adorned with veils, feathers, and flowers. For men, wide-brimmed semi-formal boaters are making a comeback. We've picked some of our favourites for hats that embody style and imagination--cowboy hats, wide-brim fedoras, and oversize floppy hats-- there's no shortage of ways to fit this accessory to your style.
Fedoras: Brixton Messer Fedora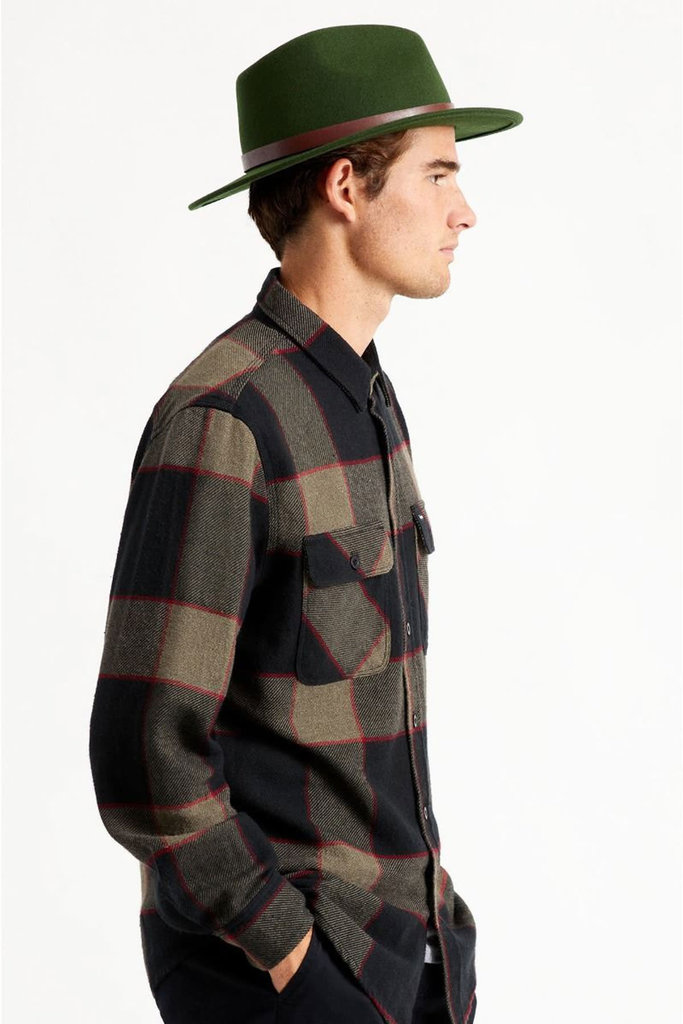 Fedoras are anything but passe. This year, designers have embraced a sleeker version of this silhouette by pairing luxurious fabrics with wider brims and more exciting colours. One we love in our collection is the Brixton Messer Fedora. This medium-brim fedora tops off any look with a statement. Featuring a stiff-felt brim and faux leather band, this hat is available in a range of staple and seasonal colours, including a fresh, mossy green that pairs perfectly with spring.
Cowboy/Rancher: Brier Enterprises Barmah Foldaway Bronco
Western-inspired accessories have been trending; it was only a matter of time before we moseyed into the cowboy aesthetic. Designers like Ralph Lauren and Casablanca have embraced various versions of cowboy culture. One hat we're currently loving is Brier Enterprises Barmah Foldaway Bronco. Made in Australia from a premium full-grain cattle hide leather with a vintage oil/wax finish and matching hatband, this hat is foldable, waterproof, and lightweight. With Ultraviolet protection of Factor 50+, it's a hat that lives up to the hardworking hardwearing lifestyle that inspired its name.
Crocheted and Woven Textures: Canadian Hat Carlie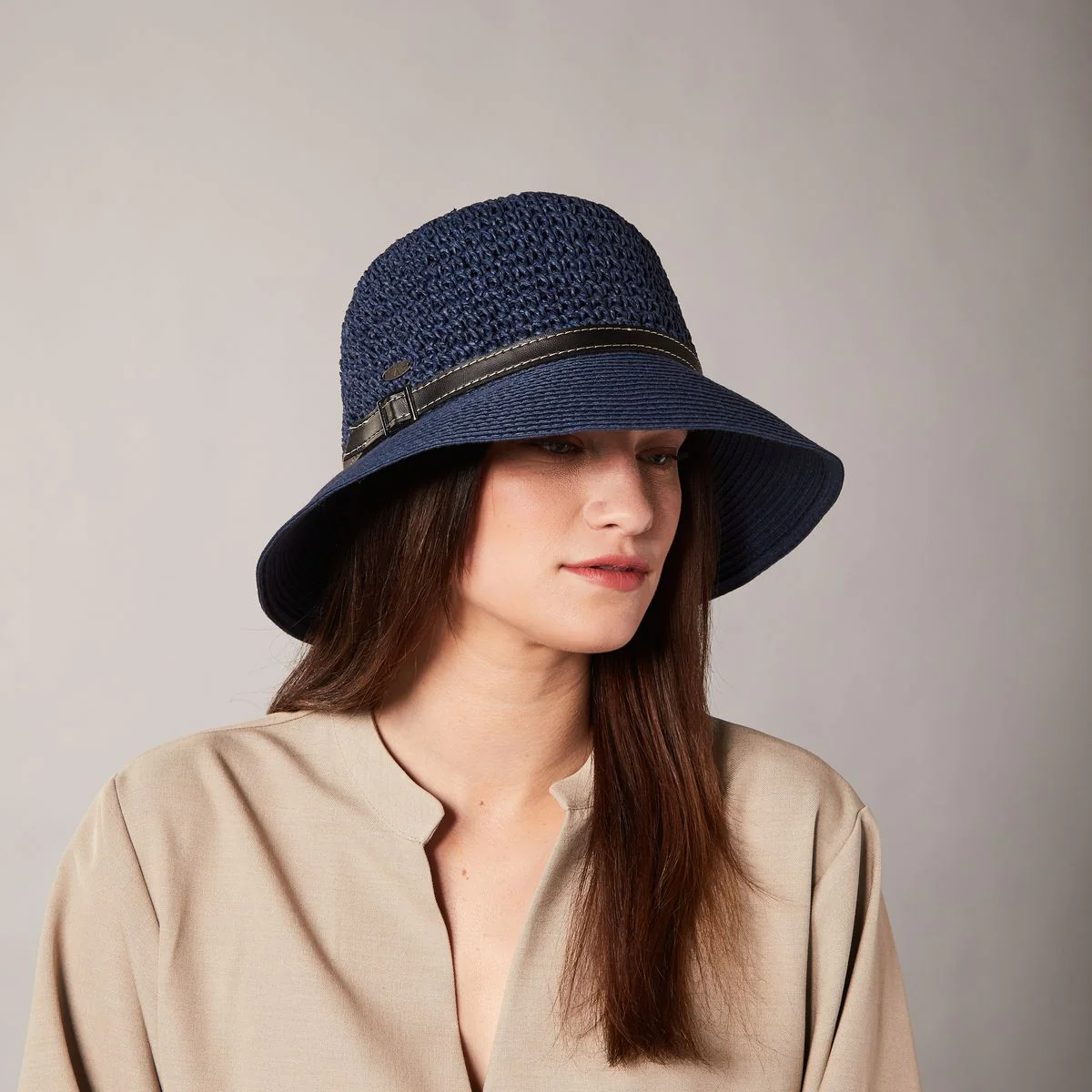 Crochet has woven its way into accessories. Rejina Pyo showcased a woven crochet cap, while Marrisa Wilson got creative with beadwork. Take advantage of an eye-catching textured finish with the Carlie by Canadian Hat. This beautiful large cloche features a double-woven pattern. The crocheted crown is breathable, with a tightly woven brim that protects the face from the sun. A band of vegan leather frames the rounded shape for a polished look that's sure to get the looks.
Cloche: Canadian Hat Willow Cloche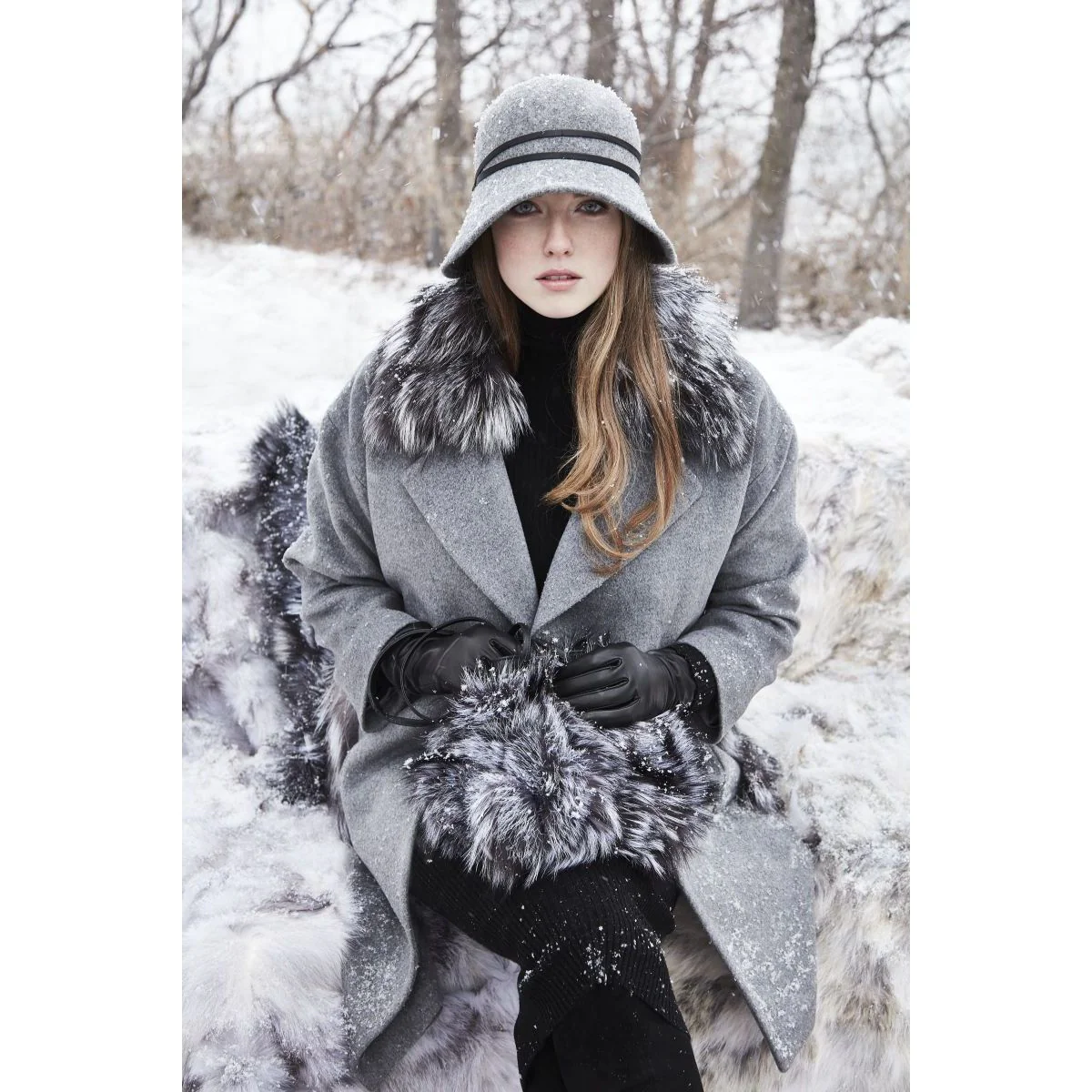 Buckets have been big the last few seasons, but now its cousin, the cloche, is stepping into the spotlight. Defined by its curved, bell-like structure, the bucket is an easy-earing face-friendly style that exudes elegance, femininity and glamour. The Willow Cloche is handcrafted in Montreal. Made from water-resistant wool, it gracefully envelopes the face and keeps you dry during the drippy Canadian spring.
Extra-Large Brimmed Hats: Brixton Jo Straw Rancher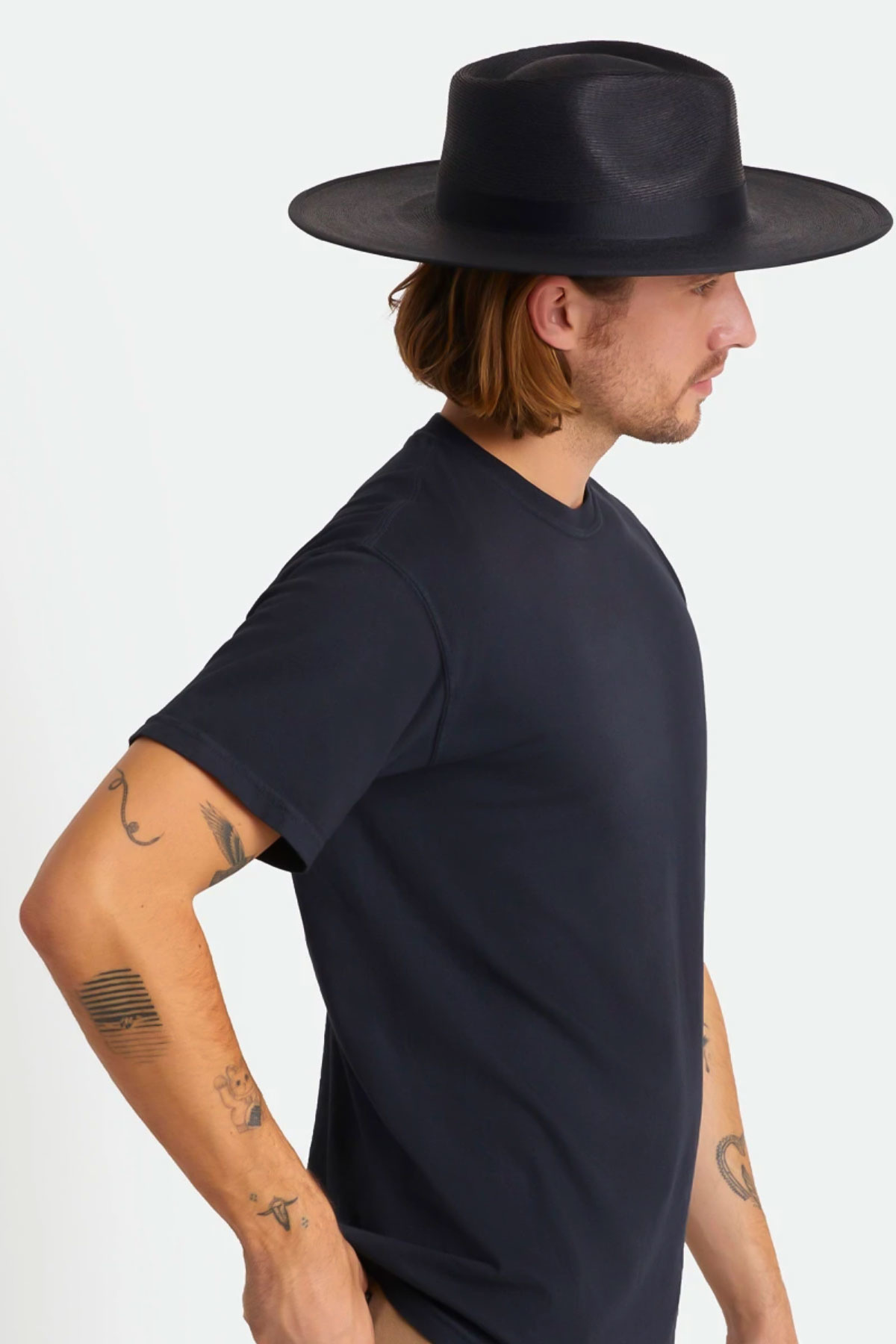 Over-sized and over-the-top styles have hit it big on the runways. It's a style meant to embrace the luxurious frivolity of fashion. Of course, a more toned-down style is a better fit for the rest of us who need to do practical things, like occasionally passing through a door. We particularly love woven styles like the Jo Straw Rancher. Crafted from fine Tripilla straw, it boasts a high-quality look and feel, particularly with an elegant grosgrain band as a finishing touch.
Roxann's Hats in Fort Langley
For spring, the latest hats are meant to act as focal points that draw the eye. The colour, shape, and styling are up to you. It's a time to be luxurious and a bit frivolous. In a time that requires so much care and attention, that just may be the point—to do something a bit indulgent and have fun in the process.